It has been brought to my attention that users visiting WPStudio.com and using OpenDNS through their home/work routers may experience a block due to some unqualified tagging that has labeled the domain with inappropriate tags.  There are two things you can do to help.
One, you can request a "review" of the site at https://domain.opendns.com/wpstudio.com so that moderators can be informed that there is nothing inappropriate on the domain.
Two, you can update your own OpenDNS settings to always allow https://wpstudio.com to be whitelisted on your home/work routers.  The settings area looks like this when you log in to your OpenDNS account.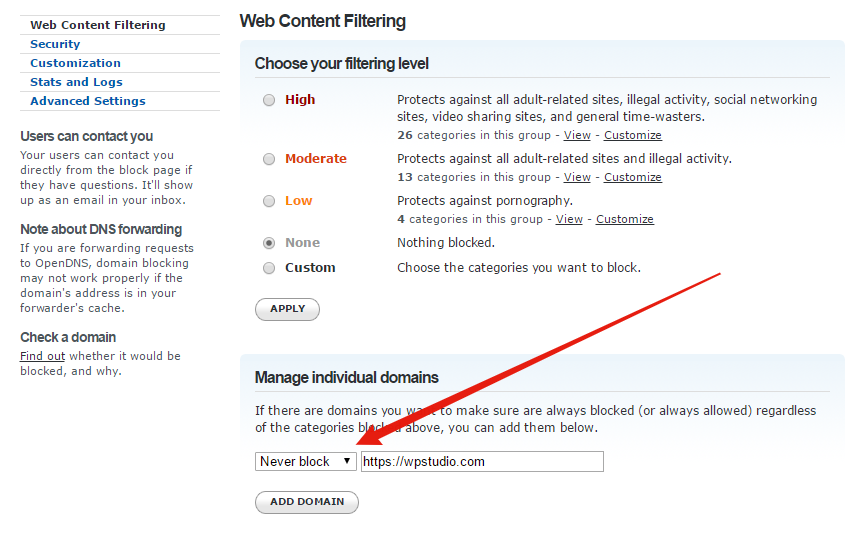 This note will stay up until this matter is cleared up.  If any OpenDNS moderator would like to reach out, you can always find me online at [email protected] or on Twitter at @benjaminbradley.